We set the bar high when valuing difference
We're proud of our diverse and inclusive culture and we believe it's one of our key competitive advantages and contributes to our ongoing success.
Through creating gender balanced and diverse leadership and teams, and a truly inclusive working environment, we are building an agile, high-performing organisation, which actively leverages diversity for the benefit of our people, our customers and the overall success of the business. Everyone belongs and is welcome at Smartgroup.
We are committed to ensuring all decisions, whether it be from hiring someone to salary reviews and performance, are based on merit & competency and we are proud to have a robust framework in place to help make this happen.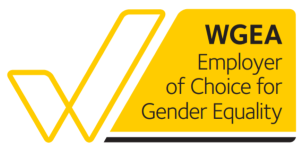 Smartgroup is an Equal Employment Opportunity employer and recognised as an Employer of Choice for Gender Equality by the Workplace Gender Equality Agency (WGEA). Diversity and inclusion sit at the heart of our values and is central to our vision to be Australia's most people-centric, customer-focussed and innovative employee management services company.
We strive to ensure that our workforce reflects the diversity of our customers and markets, and harnesses the unique talents, perspectives and experiences of all our team members.
Diversity Council Australia: Inclusive Employer 2021-2022

Smartgroup is proud to be recognised, for the third year in a row, as an Inclusive Employer by the Diversity Council of Australia. We are one of 47 employers who have received this recognition.
Our passion and commitment to promoting and valuing diversity and difference is something that we are immensely proud of. It sets us apart from other employers and it's something you can see and feel in our workplaces by the collaboration and respect we have for one another.
Over the next year you will see us value and celebrate difference and diversity in new and familiar ways including:
Implementing our Reconciliation Action Plan
Launching our first Accessibility Action Plan
Celebrating via Diversity Events (International Women's Day, PRIDE Month, Harmony Day)
Broadening of our Parental Leave Policy
Ensuring fairness in remuneration and employment practices
2020/21 Workplace Gender Equality Agency (WGEA) Report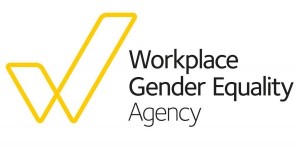 Each year, organisations around Australia complete a report for the Workplace Gender Equality Agency (WGEA), the government agency tasked with improving gender equality in the workplace.
Smartgroup enthusiastically works on this comprehensive report, and for more than just compliance to the legislation - we see it as a great opportunity to review our practices and to measure our improvements year on year.
The report is structured to capture information on the breakdown of gender in roles, promotions, training, salary comparisons for like for like roles, access to programs such as Parental Leave and Flexible Working, as well as what policies and strategies we have in place to improve gender equality in our workplace. We are proud of our results this year. Click here to read our 2020/21 WGEA Report.